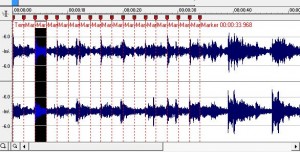 What is Music Transcription?
Put simply, music transcription is the process of writing "sheet music" or "manuscript music" from audio recordings. It requires a great deal of patience, knowledge and experience to produce clear, accurate transcriptions.
We can transcribe music in almost any style and email you the print quality PDF files. Our transcriptions are written using Sibelius software, which we have used since version 1, over a decade ago and our experience means that we can  provide fully professional scores with particular attention to detail.